An Interview with Chairman Greg Bechert on the 2015 Energy Professionals of Ohio Annual Meeting
September 14, 2015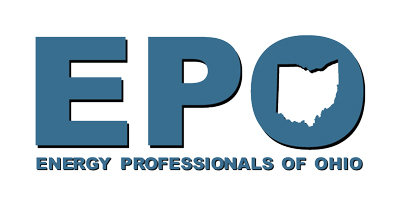 In advance of the 2015 Energy Professionals of Ohio Annual Meeting, presented by GDF SUEZ Energy Resources, Market Monitor sat down with Greg Bechert, Chairman of the organization, for a preview of the Nov. 5 event.  
Tell us a little about the Energy Professionals of Ohio (EPO). 
Since 1999, when Ohio's General Assembly passed legislation that would enact the first step toward utility deregulation, the state's energy industry has experienced an incredible amount of change – from the way consumers buy electricity to the roles of the professionals involved in the procurement process. 
Today, the Buckeye state has a very robust and competitive energy environment.  But there are still a number of challenges that persist.  
EPO was formed a little more than a year ago to help address some of the issues, questions, and opportunities confronting brokers and consultants.  Our goal is to advance the benefits of a deregulated market while bringing together all parties involved in energy buying to leverage opportunities that bring the most value to Ohio business consumers. 
The 2015 EPO Annual Meeting – is this a first? 
Yes.  And we're excited to have GDF SUEZ Energy Resources support this significant step this represents for our organization.  We have covered a lot of ground in the last year since EPO was established and are looking forward to broadening our statewide reach.  This annual meeting is designed to support those efforts and reinforce our work to become the voice of deregulated energy markets and the businesses that operate therein. 
Where will it be held?
Our inaugural event will be held at Le Méridien Columbus at 620 North High Street on Thursday, Nov. 5.  Registration will begin at 11 a.m. and the event will conclude with a cocktail reception from 5 to 6:30 p.m.  
Can you give us a sneak peek at the conference agenda? 
There's a lot happening in Ohio's energy market right now and our agenda certainly reflects the dynamic environment of the industry. 
One of the most anticipated talks is sure to be a presentation by Andre Porter, Chairman of the Public Utility Commission of Ohio.  He will give an update on critical regulatory and legislative topics, which will be followed by a panel of leading industry experts who will share their views on related issues. 
Our keynote panel discussion is titled, "Market Perspective:  Energy Management Practices, Priorities, and Preferences" and will feature unique insights from the various parties involved in energy procurement. 
The talk will center on the findings of a research study conducted by the Energy Research Council.  The organization is actually gearing up now to survey aggregators, brokers, and consultants in Ohio to gain a deeper understanding on topics such as supplier selection and satisfaction; customer prospecting, competitive differentiation, pricing, and renewals; and channel partner business models.  It should be a particularly productive talk. 
We'll also have a session on pricing trends and market drivers, which always serves as a great discussion topic in the retail energy sector. 
Who are you targeting to attend?
Our goal is to have a diverse blend of aggregators, brokers, and consultants as well as suppliers and other energy-related authorities with a presence in Ohio.  With views from all ends of the spectrum, we can come together to identify – and take action on – the opportunities that bring greater value to end users and further advance the state's deregulated energy market.  
How can an energy professional register for the 2015 Annual Meeting?
Simple.  Go to www.energyprofessionalsofohio.com and click on the 2015 EPO Annual Meeting link from the homepage.  More information is available here – registration takes a matter of minutes.