Get To Know Your Sales Team.
We are more than voices on the phone or email addresses. We are your in-house business development representatives and this is our web page. It's designed to personalize what can otherwise be a very impersonal experience.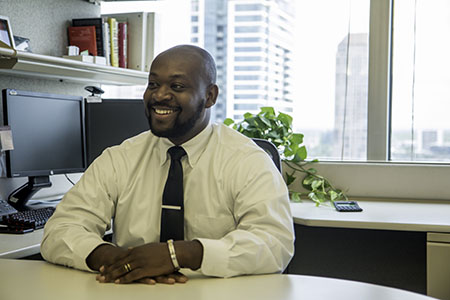 Thomas Benjamin
Houston, TX
713.636.1746
thomas.benjamin@engie.com

What is your hometown?
I'm originally from Los Angeles, but I grew up in Texas.
What is your favorite sports team?
Los Angeles Lakers
If I won the lottery tomorrow…
…I would buy real estate.
What is your favorite hobby?
Fishing. Saltwater or lake.
What do people not realize about your job?
It's a complex sale that requires continuous study.
What are your future aspirations?
I look forward to building my business and working with the same customers throughout the years, and having customers refer me to others.
What do you like about your job?
I enjoy helping a customer reach a specific budget goal.
Are there common issues or questions that you see among customers?
Many customers don't fully understand how much they're spending for energy each month.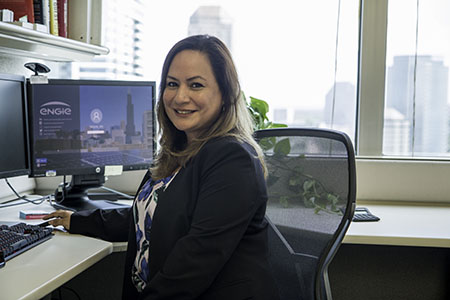 Mercedes Ramos
Houston, TX
713.636.1723
mercedes.ramos@engie.com

What is your hometown?
El Paso
What are your hobbies?
Bowling and biking.
What is your favorite sports team?
Houston Texans
Do you have any pets?
Two dogs. One pitbull and one Husky mix.
If I won the lottery today…
… I would take a trip and keep working.
What is it like to work with customers every day?
There is a lot to learn. Market conditions are continually changing.
What markets do you cover?
Everywhere ENGIE serves, but I do focus on Texas.
What do you like about your job?
I talk to a of business owners. I enjoy offering a solution that can help customers surprises in the future. I feel like I make a difference and meeting goals gives me a feeling of accomplishment.
Do customers know about ENGIE?
A lot of my calls are "rollover" customers so ENGIE is already their supplier. The challenge is often introducing a new product structure more than explaining about ENGIE.
Where do you want to be in five years?
I want to stay with ENGIE, learn more, and take over the world.