Cyclone Bomb Makes Headlines, Doesn't Change Trendlines
January 08, 2018
The "cyclone bomb" delivered record cold to start 2018. Henry Hub spot gas prices peaked above $3.00/mmbtu last week and power forward prices from ERCOT to NEPOOL spiked higher from 7% to 44%. Population-weighted heating degree days across the US are 16% higher or 260 more than the ten-year average.
However, the impact on prices lasted about as long as the news cycle. Henry Hub spot prices dipped significantly back below the high of $3.06/mmbtu on Tuesday, January 2, falling back to $2.75/mmbtu on Friday, January 5, a pullback of 10% within three days.
Moving in the same direction was the overall net long position in natural gas futures and options held by producers, merchants, processors and users. This class of traders moved from an overall position of 50% net long to 48% net long for the week ending December 27, 2017 according to the CFTC.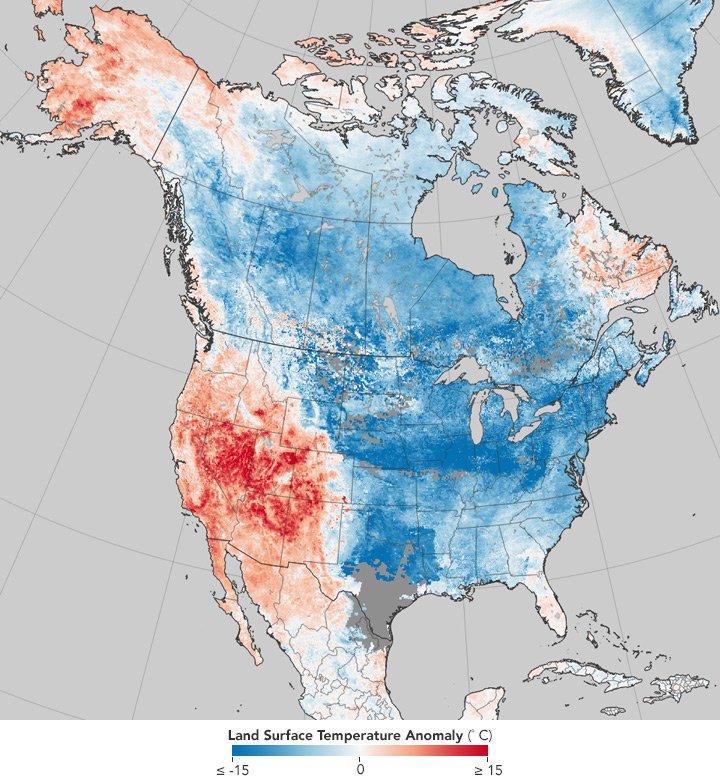 Image source: NASA