ENGIE Gives the Gift of Light to Guatemalans in Remote Villages
September 19, 2017
The world is a little brighter today thanks to a unique gift made possible by ENGIE and Watts of Love aimed at bringing sustainable solar lighting to remote villages in Guatemala without access to power.  Last month, ENGIE made a contribution of 250 solar LED lanterns with built-in audio FM Radio/MP3 players that impacted nearly 2,000 Guatemalans and is estimated to generate $298,750 in savings for the recipients over the next five years.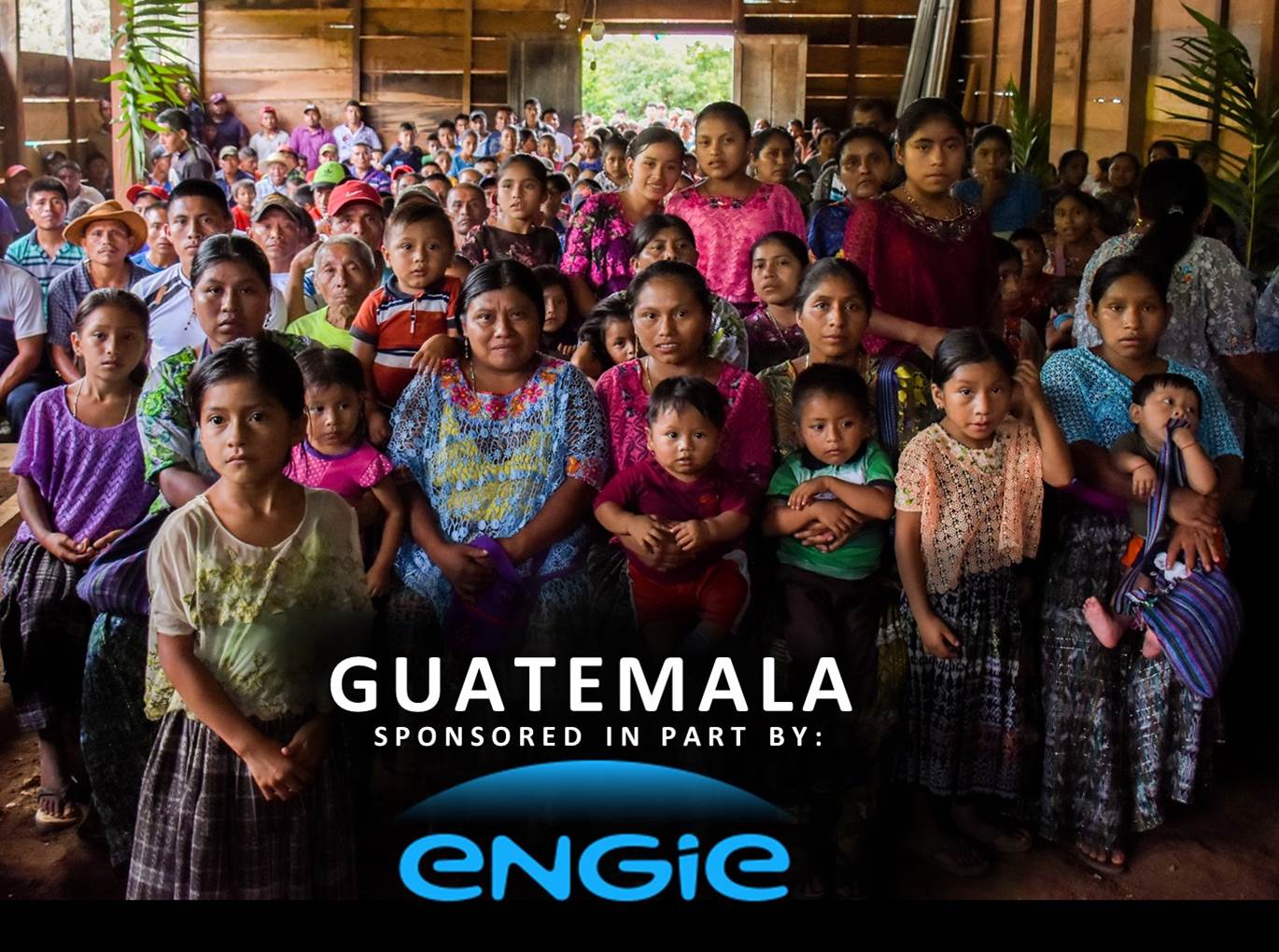 A single solar power lantern can help families save an estimated $239 annually – money that would have otherwise been spent to purchase candles, matches, kerosene, and other materials used to generate light.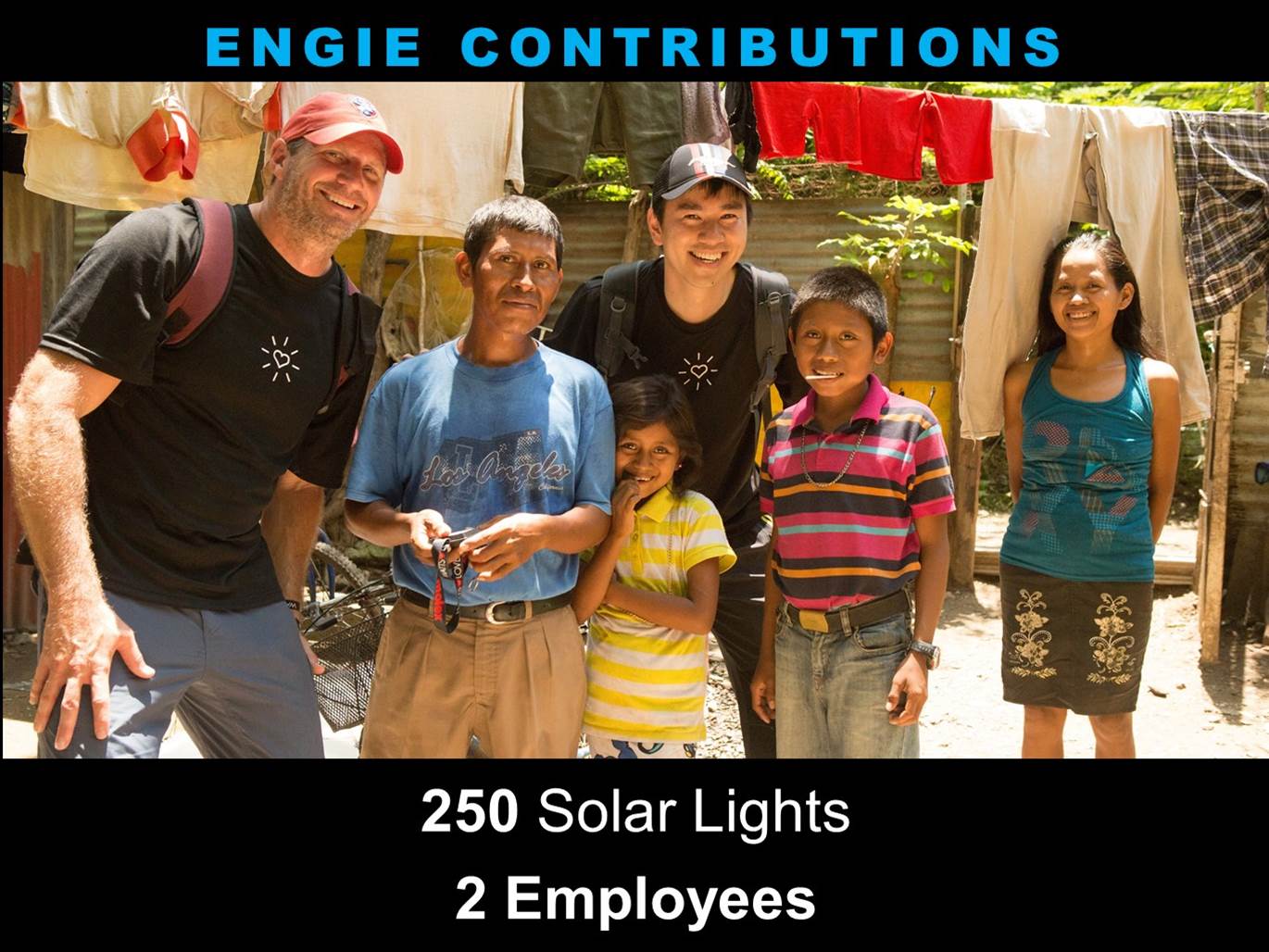 "More than half of the world lives on less than $2.50 a day.  That's only $912 a year," explained John Economou, Co-Founder of Watts of Love, a U.S.-based nonprofit aimed at providing people around the world with the power they need to raise themselves out of the darkness of poverty.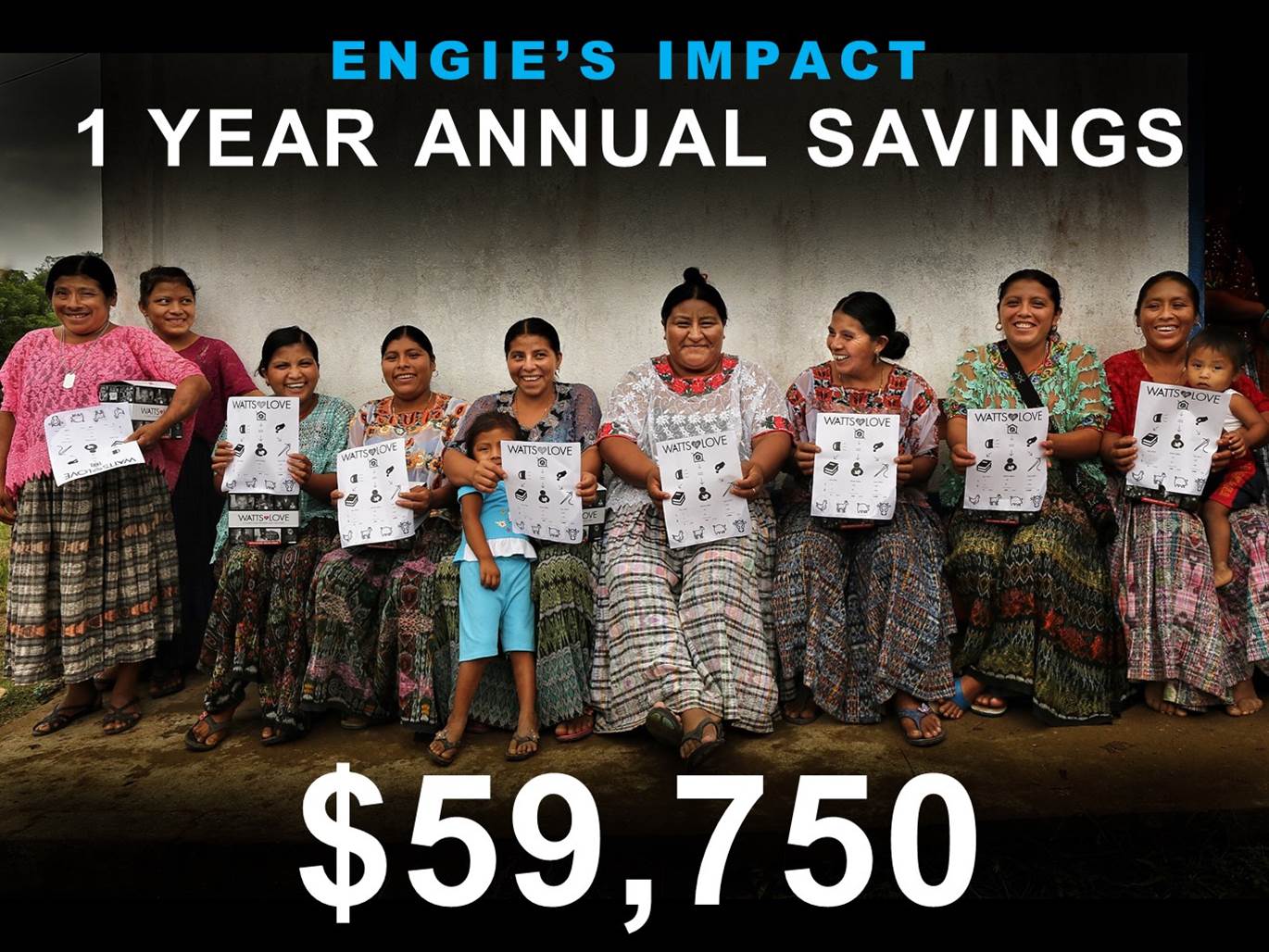 "Having an additional $239 is transformative and provides incredible opportunity, improving everything from educational experiences to the general health and wellbeing of the people who live in these remote villages.  We are grateful to have ENGIE's generous support in making these life-changing gifts a reality for so many well-deserving Guatemalans."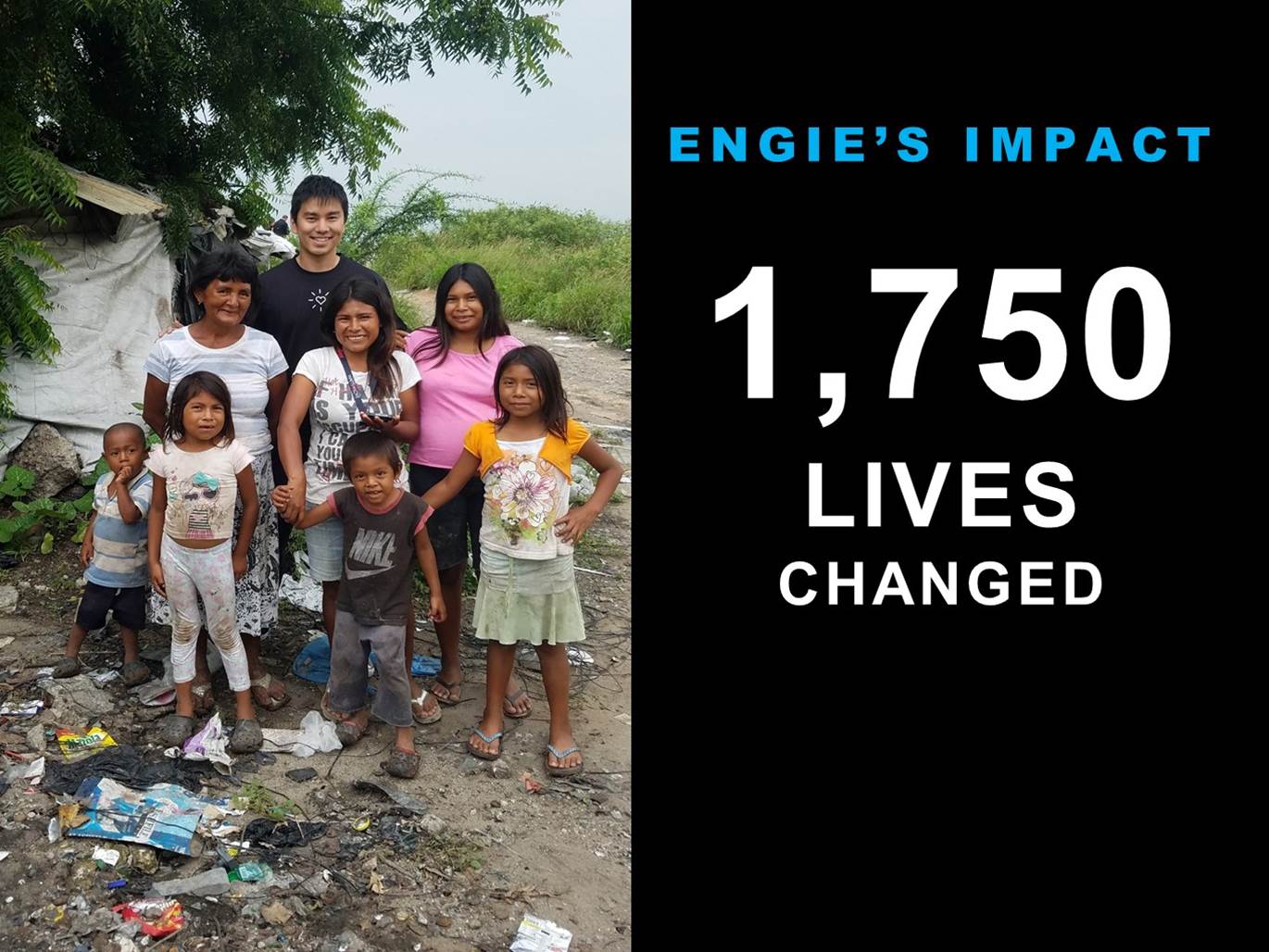 Sayun Sukduang, President and CEO of ENGIE Resources, said, "It so incredible to see how the gift of a single light can provide such amazing opportunity and a means to help recipients dramatically improve their lives.  It's both humbling and rewarding to provide a gift that truly keeps on giving, and we couldn't be more honored to extend ENGIE's rich philanthropic tradition to support this worthwhile cause."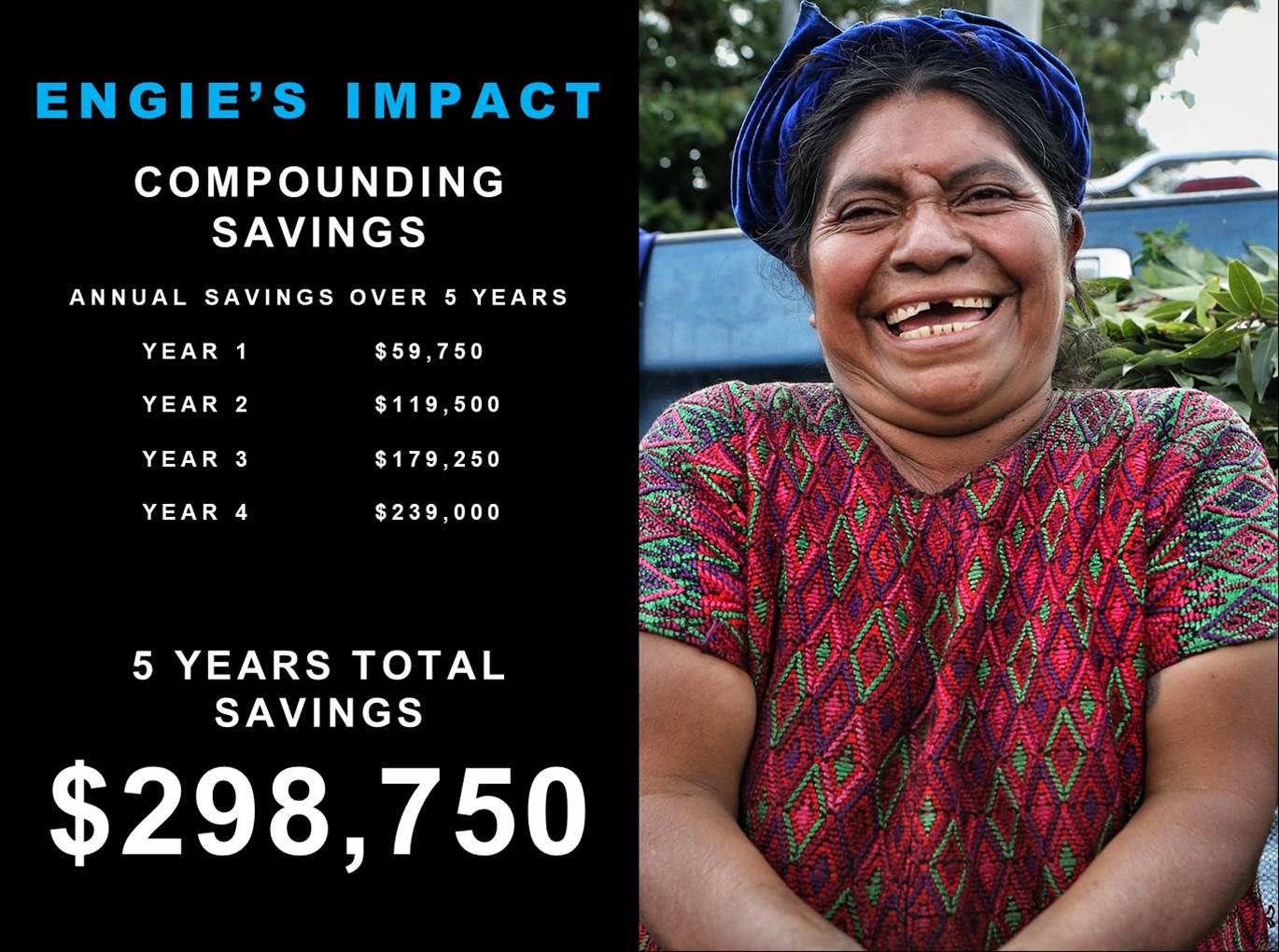 With the lanterns, Watts of Love offers recipients education on proper use and care; the health and safety benefits of power; and savings, investment, and entrepreneurship principles as well as customized learning opportunities with audio/MP3 players.  Two ENGIE representatives also joined the distribution and training, which served as a life-changing experience for them as well.
The solar lanterns supplied through Watts of Love last up to 100 hours on a single charge. The highest setting offers the equivalent of 500 lumens, or the brightness of a 40-watt light bulb. That brightness is roughly 10 times brighter than a kerosene lamp.
Watts of Love is a global solar lighting nonprofit aimed at bringing people the power they need to raise themselves out of the darkness of poverty.  The organization engages in a range of projects around the world, helping to build a better future for impoverished communities and villages through safe, renewable, and life-changing solar lighting devices.