Heat Index to Hit BosWash Corridor
August 29, 2019
The NOAA Heat Index for the September 4–10 timeline paints the Boston – Washington corridor red. The heat index, also known as the apparent temperature, is what the temperature feels like to the human body when relative humidity is combined with the air temperature.
Another measure of energy demand is Cooling Degree Days (CDD). A CDD is the number of degrees that a day's average temperature is above 65°F and helps to quantify the energy needed to cool buildings.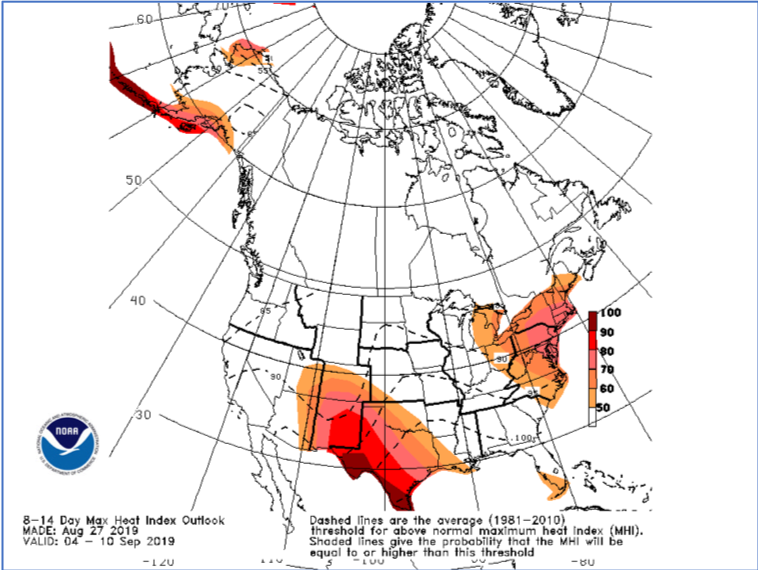 Year to date CDDS from 1/1/19 to 8/24.19 for this region show a positive percentage cumulative deviation from norm.
Boston    +27%
Philadelphia    +26%
New York City    +26%
Washington DC   +27%
Read More: