How Low Can Natural Gas Go?
November 25, 2019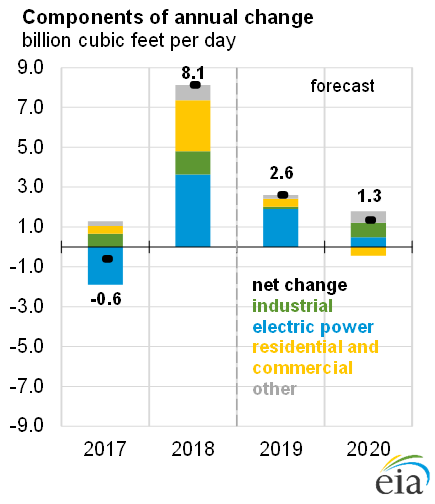 A cold start to November has not been enough to support CME NYMEX Henry Hub spot natural gas prices. Last year, the benchmark was $2.00 more than current price action as it hit a five-year high of $4.72/mmbtu on November 28, 2018. That's a far cry from today's circa $2.60/mmbtu.
Analysts at IHS Markit predict that nearly all growth in natural gas demand over the next few years will come from LNG exports.
EIA's latest Short Term Energy Outlook projects an annual change of + 1.3 bcf/d in 2020 versus + 2.6 bcf/d in 2019 and + 8.1 bcf/d in 2018.
Read More: