$4.00 Natural Gas and Increased Price Volatility Ahead?
Join us for our Upcoming Webinar!
Join us on May 17th at 11 a.m. (CDT) to hear from industry experts Andrew Weissman and Jeffrey Levine during an exclusive ENGIE webinar on the importance weather plays on energy pricing stability.
Webinar Topics Include
Incredibly mild winter weather has pushed natural gas and electricity prices to unsustainably low levels, created a hedging opportunity for electricity and natural gas users that could fade quickly
The natural gas market has tightened severely, with supply dropping at the same time that core demand for natural is rising sharply, creating a major imbalance in the natural gas market
A hot summer could drive prices sharply higher for both natural gas and electricity potentially putting $4.00/MMBtu NYMEX natural gas in play later this year or for winter 2017-2018
Looking forward, growth of LNG will be an enormous risk factor for both natural gas and electricity prices - likely leading to significantly enhanced price volatility in coming years
Sign up for our ENGIE webinar today. Register now.
---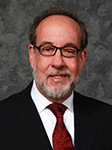 Market Updates by Andrew Weissman
Senior Counsel, PJM, Pillsbury Winthrop Shaw Pittman, LLP
As a strategic advisor to leading firms in the energy sector for more than 30 years, Andrew is the first to identify and analyze major developing trends in the natural gas, oil, electricity, and coal markets. In 2003, he founded EBW AnalyticsGroup, a market advisory service that provides cutting-edge analyses of the U.S. and global oil and natural gas markets.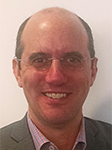 Regulatory Updates by Jeffrey Levine
Director of Government & Regulatory Affairs, ENGIE Resources
For 13 years, Jeffrey has focused his work on retail and wholesale electricity market design at the state and ISO levels. Prior to ENGIE, he worked as a lobbyist for major U.S. utilities and served as a political appointee to the U.S. Department of Energy, Office of Policy.