Leadership
Sayun Sukduang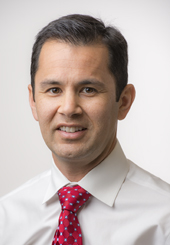 Sayun Sukduang is the President and Chief Executive Officer of ENGIE Resources, the third-largest non-residential retail electricity provider in the country.
Sayun brings enthusiasm to ENGIE—a company that is poised to grow. The retail energy supplier has spent more than a decade creating the retail standard for commercial and industrial clients, and Sayun now looks to expand that footprint and increase the focus on residential and small commercial users. Sayun's vision is for ENGIE to help all customers consume energy better, whether it's through insights and broader energy solutions for large commercial and industrial energy users, or finding ways to create value for residential and small commercial clients through innovations within the Think Energy brand.
An energy industry veteran with more than 18 years of experience in the sector, he has been a member of ENGIE North America's Executive Committee since 2013 and with ENGIE since 2000. Sayun's early days running power plants taught him about the commitment the entire energy industry needs to make to its customers to be there for them day and night.
He has worked in Canada, Mexico, and the United States, overseeing the implementation of large-scale energy infrastructure projects, renewable energy business development, operations, and the management of mergers and acquisitions. His background also includes asset management, finance, commodity risk management, and engineering.
Sayun earned a degree in engineering from the United States Merchant Marine Academy and a Master of Business Administration degree from Duke University's Fuqua School of Business.
---
J.D. Burrows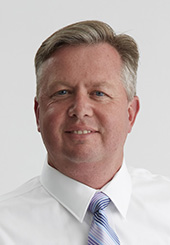 J.D. Burrows is the Vice President of Marketing at ENGIE Resources. He is responsible for lead generation, brand positioning, market analytics, and pricing strategies. 
He focuses primarily on driving growth initiatives that strengthen and reinforce the company's reputation as a transparent knowledge leader.  In addition to marketing, he is well versed in the wholesale origination of structured energy products; mid-marketing of energy and capacity; issuing of Renewable Energy Certificates; and procurement of natural gas, fuel oil, coal, and transportation and rail capacity.  
Before joining ENGIE, J.D. held positions with Enron in structuring and risk management, and with Dynegy in market development for the Northeast.  He started his career in energy with the Public Utility Commission of Texas, where he served as a witness and staff expert on rate design and fuel factors. 
J.D. earned a Bachelor of Science degree in economics from the University of Texas and a Master of Science degree in economics from Texas A&M University.
---
Ray Cunningham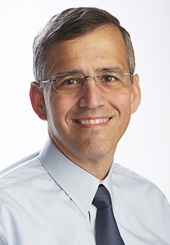 Ray Cunningham is the Vice President and General Counsel of ENGIE Resources. He is responsible for government affairs, regulatory compliance, and all legal matters impacting trading and investments.
Ray began his career with Amoco Corporation as a chemical engineer before joining ExxonMobil Power & Gas, where he worked on the development and implementation of retail strategies in response to the deregulation of the Texas electricity market. 

Ray joined ENGIE in 2004 as Senior Counsel.  In 2009, he was named General Counsel for the trading and portfolio management business unit. 

Ray is a graduate of Texas Tech University and the South Texas College of Law.
---
William Jordan
William Jordan is the Vice President of Supply at ENGIE Resources. He is responsible for the pricing, portfolio risk management, and load forecasting of both the large commercial industrial portfolio as well as the Think Energy mass market business.
William has over 20 years of energy industry experience, with a broad background in energy marketing, portfolio management, wholesale generation, and risk management. This includes serving as a Director of ERCOT, overseeing all commercial operations of the Texas electricity system's generation portfolio. 
Prior to joining ENGIE, he held various retail commodity structuring and risk management roles with Centrica, Reliant Resources, Enron, Duke, and Central & Southwest.
William holds a Bachelor of Science degree in electrical engineering from Louisiana Tech University.
---
Greg Leflar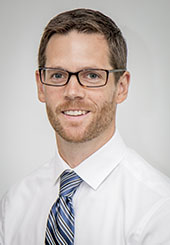 Greg Leflar is the Vice President of Operations at ENGIE Resources. He oversees information technology, project management, sales support, transaction management, and contract validation.
Greg has over 18 years of experience working with companies in a variety of industries to bring about transformative change in the areas of organization effectiveness, culture, and the adoption of emerging technology. In his previous position, much of his focus was on retail energy, where he served as the officer responsible for the firm's largest clients in the industry.
At Continental Airlines, he led the adoption of mobile devices in the aircraft maintenance organization and the digitization of many of their processes and procedures. In his lengthy career as an IT consultant, Greg worked with companies in upstream oil and gas, midstream, and healthcare industries to envision and implement leading-edge technology solutions. In recent years as a management consultant, he has partnered with executives to devise strategies around business agility, organizational structure, and team culture.
Greg is a subject matter expert in agile methods, cloud computing, advanced analytics, mobility, and enterprise architecture. He has published papers and spoken at conferences on the API economy, enterprise cloud adoption, and the integration of big data and machine learning into business operations.
He earned a business administration degree in Management Information Systems from Baylor University.
---
Graham Leith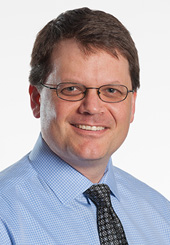 Graham Leith is the Vice President of Sales at ENGIE Resources.  With more than two decades of industry experience, he has deep knowledge of the energy markets in the United States, Canada, and the United Kingdom. He has worked with a number of leading energy companies in positions involving sales, marketing, risk management, and operations. 
His background includes serving as the Chief Risk Officer and the Vice President and General Manager of Commercial Energy Sales at AEP Energy.  Prior to that, he held senior positions with Direct Energy and British Gas (Centrica plc), Ontario Power Generation Inc., and Photowatt Solar.  He also worked in various marketing and sales roles with PremStar Energy, Inc., TransCanada Pipelines, Ltd., and Air Solutions, Inc. 
Graham earned an undergraduate degree in business and mathematics from Wilfrid Laurier University in Waterloo, Ontario, Canada, and a Master of Business Administration degree from the Schulich School of Business at York University in Toronto, Ontario, Canada.
---
Douglas Stein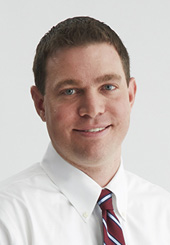 Douglas Stein is the Vice President and Controller of ENGIE Resources.  He oversees the company's financial activities, including accounting, performance reporting, planning, settlements, and credit, as well as the customer billing and account management functions.
Douglas has worked at ENGIE since 2001 in various roles.  Prior to joining ENGIE, he was a Director for ENGIE Generation NA LLC.  He began his career at PricewaterhouseCoopers. 
Douglas is a certified public accountant.  He earned his Bachelor of Business Administration degree and Master of Science degree in accounting from Trinity University in San Antonio.