17 Things to Look Out for in 2017
Join us for our Upcoming Webinar!
Hear from industry experts on February 16th at 11 a.m. - 12:00 p.m. (CST) for an exclusive ENGIE webinar on what energy market and regulatory updates to look for in 2017.
We will be digging into 17 different aspects of energy markets, from natural gas storage to US gasoline prices, from solar capacity additions to changing LNG flows.
We will be looking at a variety of fundamental indicators of supply and demand across various energy commodities to highlight what key trends are likely to emerge across global energy markets in 2017.
---
Our webinar will feature compelling insights from two industry stalwarts.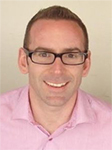 Market Updates by Matt Smith
Market Updates by Matt Smith
Matt specializes in extracting key themes from technical and fundamental analyses of the global energy market, providing oil and natural gas analysis and commentary to national and international media outlets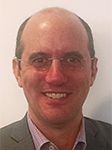 Regulatory Updates by Jeffrey Levine
Director of Government & Regulatory Affairs, ENGIE Resources
For 13 years, Jeffrey has focused his work on retail and wholesale electricity market design at the state and ISO levels. Prior to ENGIE, he worked as a lobbyist for major U.S. utilities and served as a political appointee to the U.S. Department of Energy, Office of Policy