portfolioRE
Make the strongest possible sustainability statement.
Whether your goal is to support the development of new renewable assets or position your brand as a sustainability leader, portfolioRE plans from ENGIE can put you on the right path to achieving your objectives.
With portfolioRE, physical volumes of renewable energy – either wind or solar – are incorporated into traditional retail supply contracts along with renewable energy certificates (RECs). With an aggregation of customers, the product can be leveraged to support the construction of new local clean energy facilities. It can also be tailored to supply physical volumes from existing assets, such as Live Oak – ENGIE's 200 MW, 76-turbine wind farm near San Angelo, Texas.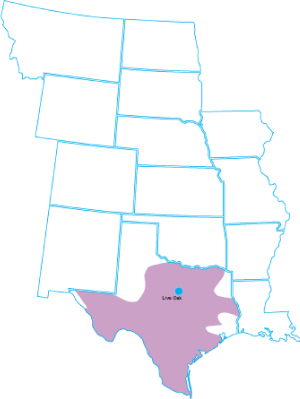 Leverage the Lone Star Advantage: Live Oak Wind Farm
Through this featured wind farm, customers in ERCOT can buy directly from local renewable assets in physical transactions that support the strongest external claims demonstrating sustainability commitments. Firm volumes and fixed pricing add further value in ensuring predictability in month-to-month costs.
ENGIE Salutes Low-Carbon Leaders
Leading brands turn to ENGIE for support in the transition to zero carbon. We applaud these Carbon Champions for their commitment to environmental responsibility and for choosing one of our renewable energy solutions.