Electricity Notices
Massachusetts Clean Peak Standard
Beginning in October 2020, most of our commercial and industrial customers in Massachusetts will see increases in monthly electricity bills. The increase stems from the new Clean Peak Energy Portfolio Standard regulations that have been enacted by the state's Department of Energy Resources (DOER). ENGIE will join other electric suppliers as we pass through costs that are required by this legislation.
The purpose is to increase the generation of clean energy during periods when net demand of electricity is the highest and drive greater deployment of new energy storage resources. All retail electric suppliers in Massachusetts are required to procure a minimum percentage of their total annual electricity sales to end-use customers from eligible resources by purchasing Clean Peak Energy Certificates. You will either see a new rate if your account is billed through the utility, or a line item that references "Clean Energy Standard."
Customers who signed contracts with ENGIE prior to January 1, 2020 are grandfathered from this new rate through the term of our agreement.
ENGIE is a leader in the energy transition. We're committed to carbon neutrality and we support Massachusetts as it becomes the first state to implement a Clean Peak standard. The state estimates that the standard will ultimately save ratepayers $710 million net and reduce CO2 emissions by 560 thousand metric tons over ten years. We support Massachusetts in the pursuit of a cleaner energy future.
Clean Peak Standard
Year
Percent of Electricity Supply
ACP Rate per MWh
2019
0.00%
$0
2020
1.50%
$45.00
2021
3.00%
$45.00
2022
4.50%
$45.00
2023
6.00%
$45.00
2024
7.50%
$45.00
2025
9.00%
$43.46
2026
10.50%
$41.92
2027
12.00%
$40.38
2028
13.50%
$38.84
2029
15.00%
$37.30
2030
16.50%
$35.76

Click here for the full table
For specific information about your account and the impact of this new standard, please call 888.232.6206. After November 2, 2020, call 866.693.6443
An Act to Advance Clean Energy (H. 4857 Highlights)
Establishes a Clean Peak Standard
Sets a storage goal of 1,000 MWh by 2025
Encourages an additional 1,600 MW of off-shore wind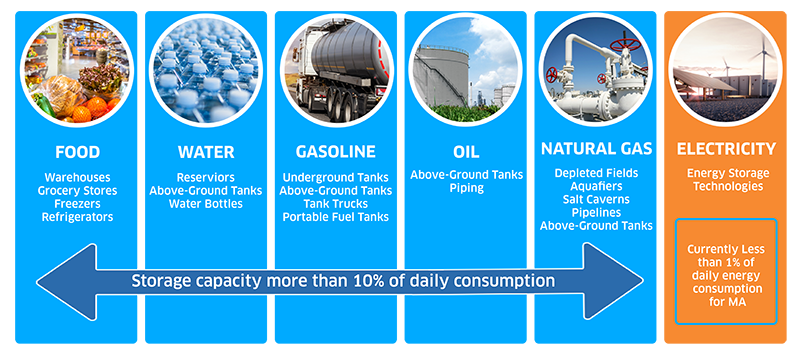 For more information:
Clean Peak Energy Standard Final Regulation
Massachusetts Pushes Its Renewable Energy Program into New Territory by Issuing Final Regulations for Its Clean Peak Energy Portfolio Standard
The Clean Peak Standard in Massachusetts
Massachusetts Passes "Minibus" Clean Energy Bill
An Act to Advance Clean Energy (H. 4857 Highlights