ENGIE Resources Offsite Renewable Solutions
Join us for our Upcoming Webinar!
Tune in for insights on the latest market and regulatory updates from industry expert Ali Rotatori and Burhan Koc in ENGIE's August webinar.
Webinar Topics Include
Corporate power purchase agreements (PPAs)
Basis risk
Coincident between production and usage
Unit contingency and price risk
Financial and accounting overhead
The state of the corporate renewable energy market, including key market participants, economics evaluation, and upcoming renewable procurement trends
ENGIE's August Webinar 
Tuesday, August 15 - 11 AM CST
Sign up for our ENGIE webinar today. Register now.
---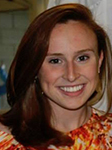 Ali Rotatori  
Associate, Business Renewables Center | Rocky Mountain Institute
At RMI, Ali works on the development of BRC's marketplace and online tools and its BRC Deal Tracker service. Prior, she was involved with the financing and development of solar projects in New England for SunEdison's C&I practice..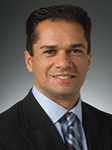 Burhan Koc 
Renewable Solutions Consultant
Burhan is currently focusing on developing commercial solutions to integrate Offsite Renewables capabilities into ENGIE Resources product and service offerings for Commercial and Industrial customers.

Burhan also teaches two Energy industry specific Executive MBA courses at the University of Houston Bauer College Global Energy Management program.