Capacity and New Charges for New York and New England
Join us for our Upcoming Webinar!
Hear from industry experts Joe Dalton and Jeffrey Levine on March 15th at 11 a.m. (CST) for an exclusive ENGIE webinar on the energy market and regulatory updates to look for in 2017.
Webinar Topics Include
New England legislative updates
MA solar/storage programs and large-scale renewable procurements
Integrating Markets and Public Policy (IMAPP)
Recent court cases on emissions reduction targets and pipeline infrastructure
NYISO market price of carbon emissions
NY Reforming the Energy Vision (REV)
Generation and Transmission Planning: New entry and retirement
ESCO standards, consumer protections, product offerings, and price transparency
Sign up for our ENGIE webinar today. Register now.
---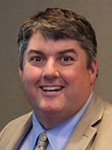 Market Updates by Matt Smith
Government Affairs Director, ENGIE Resources
Joe is the representative for ENGIE on legislative and regulatory policy matters in New England and Washington, DC, and serves on boards such as the New England Council, Biomass Power Association, and Northeast Energy and Commerce Association. Prior to ENGIE, Joe was district director and legislative assistant for US Representative Edward J. Markey.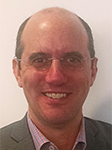 Regulatory Updates by Jeffrey Levine
Director of Government & Regulatory Affairs, ENGIE Resources
For 13 years, Jeffrey has focused his work on retail and wholesale electricity market design at the state and ISO levels. Prior to ENGIE, he worked as a lobbyist for major U.S. utilities and served as a political appointee to the U.S. Department of Energy, Office of Policy.