Gas Volatility Continues
February 21, 2022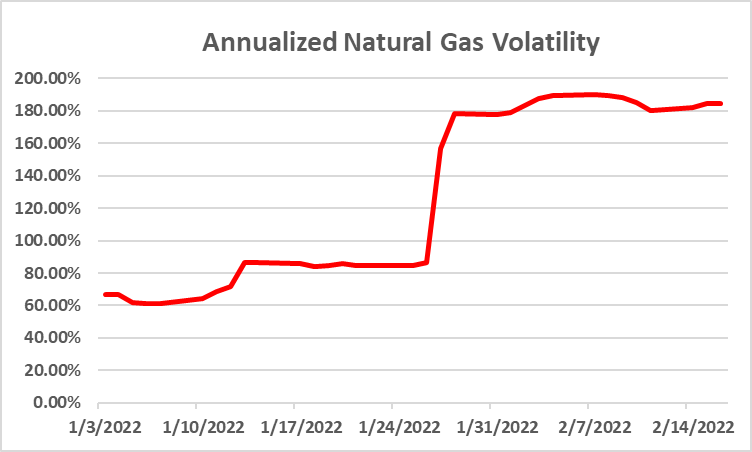 Natural gas price volatility is near record levels and the trend isn't showing signs of dissipating. This chart shows volatility for the CME NYMEX Henry Hub benchmark starting January 1, 2022. Although the numbers are high, it has been higher. Volatility averaged 242 percent during the winter of 1995-96. EIA lists a number of factors that contribute to volatility.
Weather
Production/Imports
Storage
Delivery Constraints
Market Information
For more:
https://www.eia.gov/naturalgas/weekly/archivenew_ngwu/2003/10_23/Volatility%2010-22-03.htm#:~:text=Prices%20of%20basic%20energy%20(natural,natural%20gas%20for%20example%2C%20fluctuates.