January Webinar: What We Are Hearing From Our Customers
Join us for our Upcoming Webinar!
Join us for a free webinar as we discuss ENGIE customer service strengths to leverage and gap to close. In addition, we will share insights on customer trends and decision making. 
Principal and Research Strategist Richard Cisneros of Tricone Research and ENGIE Chief Customer Advocate J.D. Burrows will present our key customer feedback takeaways and best practices moving forward on topics including:
Billing accuracy
Payment options
Customer Services
New products and services
Pricing, including discounts and added-value opportunities
ENGIE's January Webinar 
Wednesday, January 31. 11 AM to 12 PM CST
Sign up for our ENGIE webinar today. Register now.
---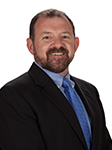 Richard Cisneros
Principal and Research Strategist | Tricone Research
Richard specializes in market research, with an emphasis in business strategy. Known for designing effective programs in a broad range of industries, his focus centers on translating research findings into actionable insights.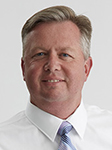 J.D. Burrows
Chief Customer Advocate | ENGIE
From lead generation to customer advocacy, J.D. drives growth initiatives that strengthen and reinforce the company's reputation as a transparent knowledge leader. This year, he is tasked with building new solutions for customers in the highly competitive electricity market environment.