Strategies to Lower Peak Demand Charges
Join us for our Upcoming Webinar!
Tune in for ENGIE's July webinar to hear from industry expert Jay Bell on how advanced techniques can be used to evaluate peak demand and capacity. Key topics to be discussed
What are the various measures of peak demand by market?
How can understanding customers mitigate peak demand?
Can capital projects be used to revolutionize coincident peak demand?
What advanced strategies can be implemented to reduce CO2?
ENGIE's July Webinar
Tuesday, July 18 - 11 AM CST
Sign up for our ENGIE webinar today. Register now.
---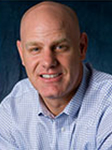 Jay Bell 
Regional Vice President, Key Accounts | ENGIE North America 
Jay leads a team of seasoned sales and account management professionals who support a select group of national account customers. With nearly two decades of energy experience spanning both sides of the meter, Jay has an excellent perspective on the importance of coordination between supply and demand strategies.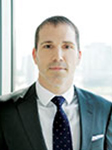 Travis Arnce 
Director, Supply | ENGIE Resources
As an energy transformation advocate, Travis brings more than 12 years of deregulated electricity market experience to ENGIE, with a primary focus on pricing and portfolio risk management. Prior to the energy industry, he served honorably with the 82nd Airborne Division, 20th Special Forces Group, and 3rd Special Forces Group.