Open Seas for Green Sailing
August 28, 2023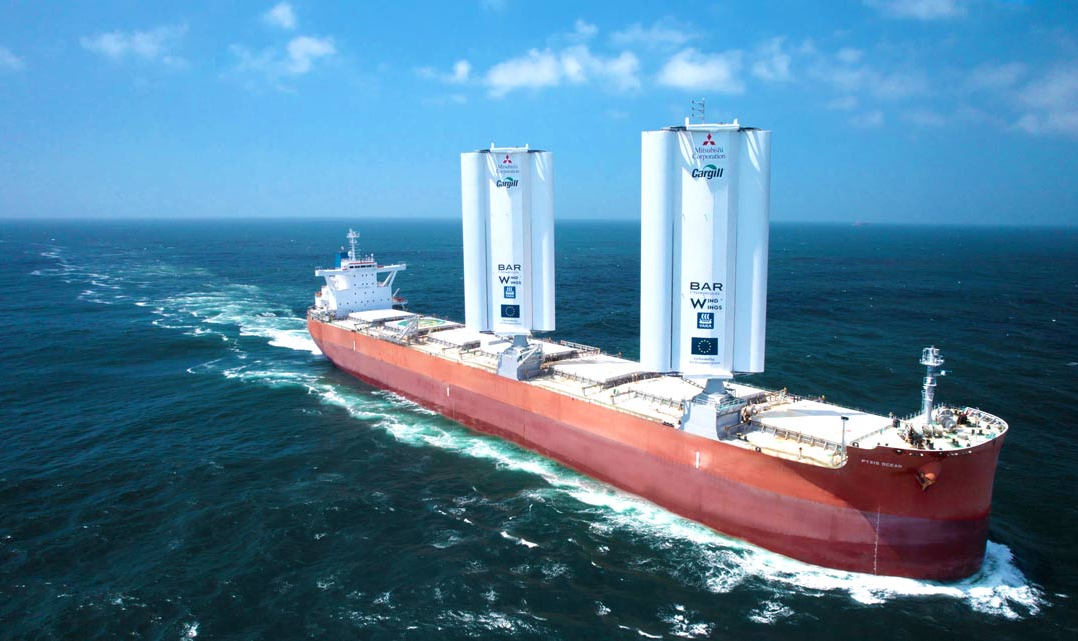 Image credit: Cargill
Shipping firm Cargill has chartered a vessel designed to cut fuel consumption and shipping's carbon footprint. The ship is outfitted with giant, rigid, 123-foot WindWings and set out on its maiden voyage this month.
The announcement states that on an average global route, WindWings can save 1.5 tonnes of fuel per WindWing per day - with the possibility of saving more on transocean routes.
The partnership with BAR Technologies has the potential to decarbonize cargo vessels by up to 30% using wind technology.
Shipping accounts for 90% of world trade, and container ships contribute about 1 billion metric tons of carbon dioxide into the air every year, which is about 3% of all greenhouse gas emissions.
Learn more: https://youtu.be/KNZlQXBvQCk