Risk Report: ERCOT, NYISO Buyers Continue Divergent Paths
November 20, 2018
NYISO customers continue to show increasing comfort with risk, while ERCOT buyers are doing the opposite. In fact, it's the biggest spread between two markets that we've seen since the Risk Appetite Report was launched.
PJM and NEPOOL customer risk appetite is little-changed week-over-week.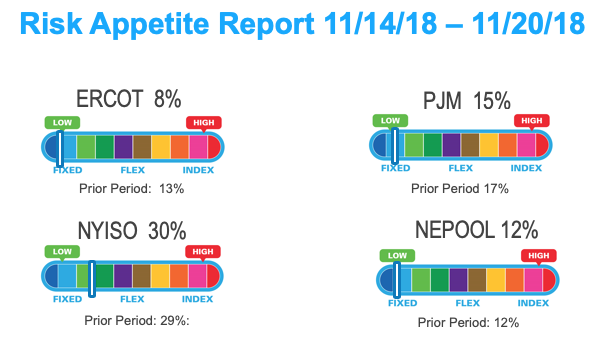 The risk appetite gauges above reflect the mix of fixed, flex and index volume that were priced on behalf of customer requests in the period. Total annual MWh priced represents 181,755,433 for customers with peak demand above 750 KWh.