Sustainability Study Suggests Splitting Home/Office Routine
March 16, 2020
The issue of coronavirus has elevated telecommuting to the headlines. Working from home provides the obvious environmental benefit of removing vehicles from roads. But what about electricity and natural gas consumption?
Research from the UK suggests that environmental benefits of remote work is a complex issue with seasonal and geographic variables. And few would argue that individual homes can match the energy management found in office buildings.
The study from engineering consultant WSP asserts that in cold weather regions, the impact of remote work is higher in winter due to the need to heat individual buildings versus one office building. "Working from home in the summer and from the office in winter, is only a small step towards a zero-carbon economy, but an easy one for companies to consider." The study asserts the opposite approach in air conditioning markets.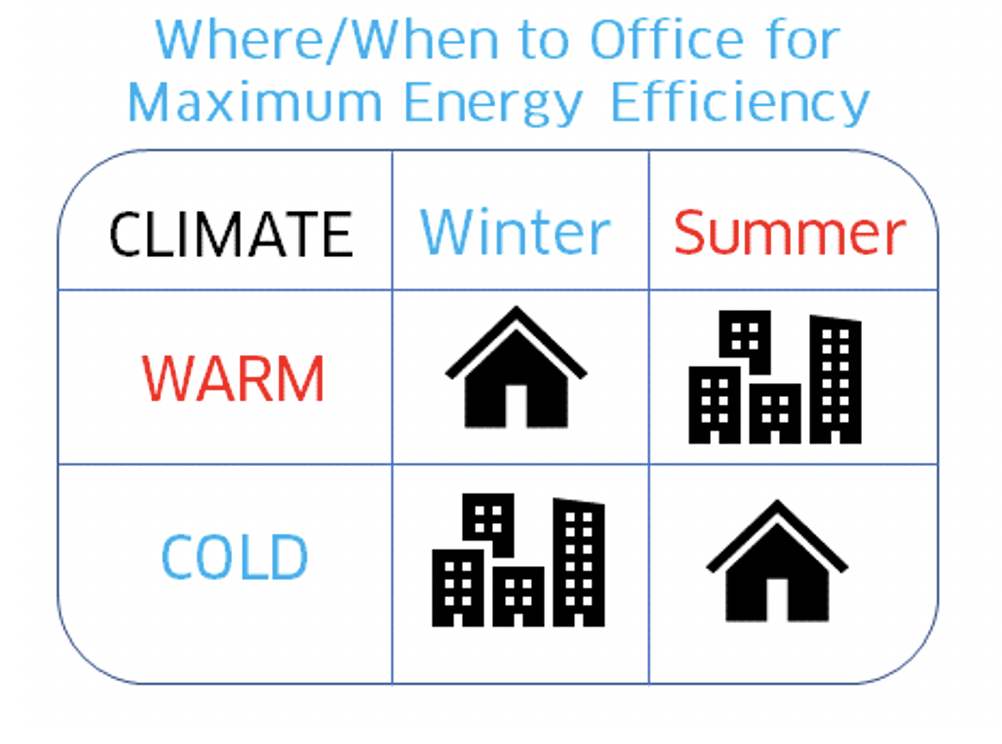 Read More: